The case moved, turned on itself, oscillated. Noises of a machine. A shock which made me groan. A large deaf slapping as a trap door is closed again. Then darkness. Sea, a boat... I supposed it

Slow rolling, odours of fuel oil, the humming and permanent vibrations of the machinery gave me nausea.
But I had already thrown up all that my dislocated body could return.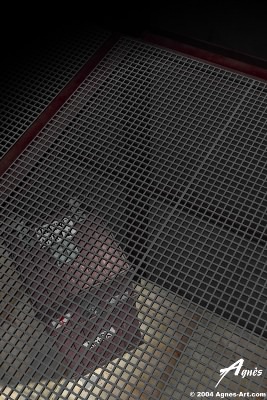 ---
Suddenly, in the state of coma where I was, to my surprise, the muzzle was removed.
My jaws went shakingand a stream of water sprinkled my face.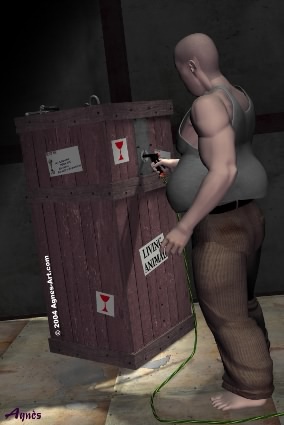 I drunk, I strangled myself, I closed my eyes.
I drank more.

Then a nozzle forced its way through my lips and a sweetened liquid ran down my throat.
I aspired with frenzy, I sucked this nozzle, the food which dropped there... still and still.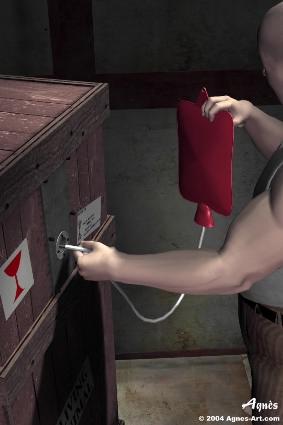 The rubber sex invaded my mouth again.
I groaned with despair. I struggled, doing nothing but wounding me even more.
The case moved. The piles tore me, the ropes sheared me. I passed out.
..........