---
---
Who's that beautiful, sexy, girl?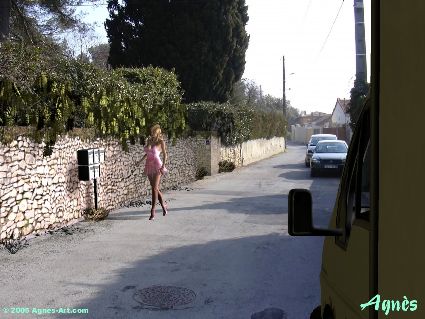 Why it's Michelle Mureau,
the woman many consider the sexiest supermodel in the world!
---
What is she doing out in such a revealing outfit?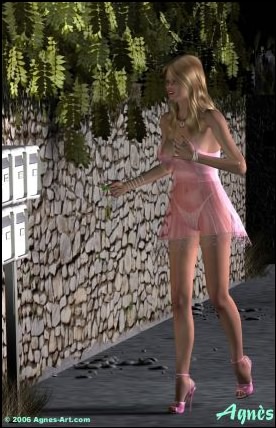 Getting the mail, thinking no one would be watching.
Silly girl. Doesn't she know a supermodel might get kidnapped that way?
---
Who has invaded famed artist Agnès' office?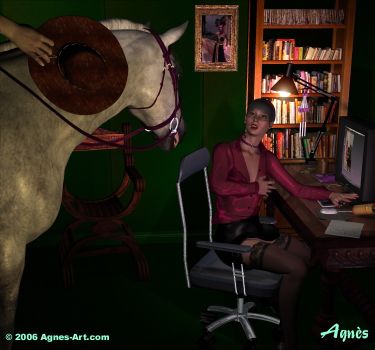 And on a horse no less!
That can only mean one thing…
Legendary American bondage writer Geoffrey Merrick has taken over ….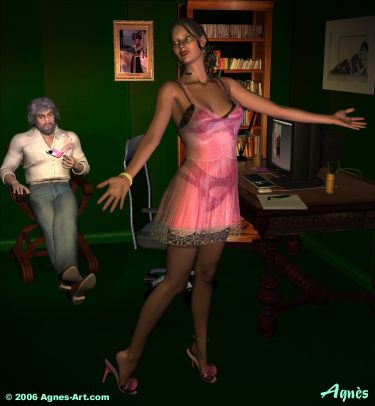 And he's making Agnès dance to his tune!
---
Come join these two legendary international fetish icons
on their first collaboration together.

Don't miss

a damsel in distress epic coming to this website soon!
---
---
( Text by Geoffrey Merrick, pictures by Agnès )